ABOUT US
We accelerate business development and put your business on the fast track to success!
TRIGGERSPOT can source potential clients and partners, increase deal flow, expedite the deal cycle and provide guidance through negotiations.
Our extensive network of contacts and vast knowledge in the online games/mobile games industry can help accelerate your growth and secure strategic relationships.
We can also help guide your team through launch operations, user acquisition/marketing/viral growth, payment gateway selection and optimize your registration funnel through A/B testing and increase your paying user rate.
OUR FEATURES
TRIGGERSPOT is a digital entertainment consultancy which provides:
Global Online Media Consulting
Guidance with go to market strategies for Brands, MMO Developers/Publishers, Social Games, Mobile App Developers, Virtual Worlds, and Digital Media Businesses
Expert Deal Sourcing and Implementation
Executive Corporate Relationships
Best Practices around monetization of Virtual Goods, Launch Operations and Product/Service Operations of Mobile Games, Online Games, MMORPG's and Social Games utilizing the Free-to-Play and Microtransaction model.
We also provide a host of services around Game Development, Game Operations, and Marketing and Distribution of online/free to play games & mobile apps
MEET THE TEAM
Paul Thind, Founder & CEO, is a recognized digital authority in online games, social games and virtual worlds.He is the former US CEO for Habbo North America, GM for Disney's Virtual Magic Kingdom, and former COO of Outspark.
Thind also has vast experience in the Music and Entertainment Industry, having produced over 110 record releases and is well known in the Digital Media Space.
He frequently speaks at conferences and is quoted in news stories on virtual goods and online games. Thind holds an MBA from Pepperdine University and a B.Sc in Business Administration and Marketing from CSU East Bay.
TRIGGERSPOT INC. utilizes a wide variety of consultants native to the Bay Area who are experts in their chosen field. If you have a problem, we are your solution!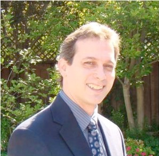 Marc LeShay earned his MBA in business management from Pepperdine University and has spent the past 20 years as an external leadership and strategy consultant in Fortune 500 organizations located across North America. Within this span, Mr. LeShay has held numerous executive-level positions where he was responsible for global teams, budgets, strategic development, and operational excellence.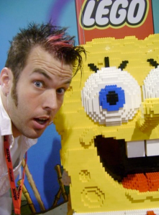 His ability to brand, market, and package companies has earned him jobs at two successful music labels as well as with numerous independent musicians. He has learned valuable lessons, first-hand, along the way. He has seen that while different companies face different obstacles, one constant in the sheer level of difficulty in establishing a solid identity system.